If you are looking to self-publish your novel, hiring an editor or proofreader to review your manuscript before publication is a step that you should consider to ensure, among other things, that it is as free of errors as possible and internally consistent. However, with so many people offering their services, it can be very overwhelming to decide on one person to hire. Here are a few things you should look out for to help ensure you make a good, informed choice.
Online presence
Having an online presence is nearly a mandatory requirement for editors and proofreaders nowadays. I say 'nearly' because I know of plenty of people that established themselves before social media and having a website were so widespread and do not need them to be successful. There is an exception to every rule, but it's reasonable to expect some level of an online presence.
Browse through a prospective editor or proofreader's social media platforms: how do they present themselves online? Do you feel like you would be a good match? Having a website is also a good sign. The fees associated with maintaining one mean that they take their work seriously. That is also where you will be able to find lots of information that will help you make your choice.
Experience
Editors and proofreaders can specialise in a variety of topics and genres, but nobody can work on absolutely everything to the same level of quality. Those that work on fiction can do so slightly more broadly, but many choose to specialise in particular genres. Look for this when hiring an editor or proofreader. Do they have experience in your genre? Do they have a portfolio including books that are similar to yours?
Having experience is, of course, great, but every editor and proofreader, at one point, had none. Everyone has to start somewhere, and hiring someone new to the profession is not something you should immediately avoid. In these cases, definitely keep an eye out for…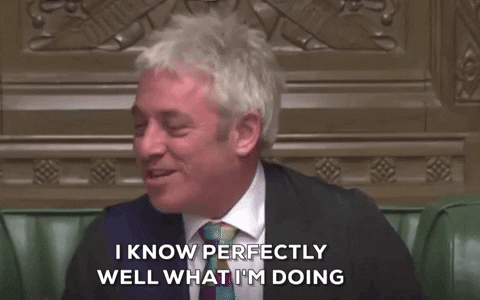 Training
Training is very important for editors and proofreaders. There is a common misconception that just loving books and reading a lot is all you need to be one. That is not true. It's something that most (if not all) editors do, of course, but professional training is definitely a requirement. Do they have a relevant college/university degree? Have they undertaken courses with recognised institutions that are specifically on editing and proofreading? Bonus points if you see they are trained in areas that are well suited to your manuscript.
Professional editors and proofreaders are very open about the training they have undertaken and will include specifics somewhere on their website, but usually on their about me page.
Professional memberships
Another sign that an editor or proofreader is 'the real deal' is them being a member of at least one recognised professional institution. In the UK there is the Chartered Institute of Editing and Proofreading (CIEP), the US has the Editorial Freelancers Association (EFA) and ACES: The Society for Editing, but there are plenty more all over the world.
Being a member of one of these is a good sign that the editor or proofreader you are hiring is a professional. Some, like the CIEP, also offer several grades of membership according to the level of experience and training the member has and a directory of their members, which will make your search that much easier. Familiarising yourself with the type of credentials an editor or proofreader can have will help you make a good choice.
Price
Lastly, but to many, most importantly, comes the price of the editorial services. Authors are very often on a tight budget, so getting a good deal will sometimes overshadow clear warning signs.
As an example, these are the rates that the CIEP suggests as a minimum. How does this translate to the cost of working on a full manuscript? A common average for an editor is around 2000 words per hour (some do less, some do more, and it also depends on the work a manuscript needs, but this is a good number to use as a base). An 80k manuscript would then take a copyeditor that works at that average 40h to complete, so by the CIEP minimums for a copyedit, the edit would cost just under 1200£.
Many editors work below that suggested rate, though, and many work above it. This is where training and experience often come into play, and 'shopping around' for a professional that fits your budget is expected, but you should definitely be wary of people who offer full edits for 100£ or 200£, with a turnaround of only a few days, as a permanent business model. Editing and proofreading is specialised work (and, as an author, it's a business expense you can include in your taxes!), so do the math. If a quote sounds too good to be true, it most likely is.
Sofia Matias is a professional writer, editor and proofreader. She specialises in working with independent authors of Young Adult and genre fiction, publishers and publications. She is an Intermediate Member of the Chartered Institute of Editing and Proofreading (CIEP). Learn more about her and her services on her website and connect via Twitter, LinkedIn, Facebook or Instagram.
Have my resources been useful to you? These will always be available for free, but if you would like to support their continued maintenance and the creation of more content, you can